Welcome to Beacon Banjo!
COVID-19 UPDATE:
Like many businesses, we are doing our best to stay open and
continue processing orders during these challenging times.
However, our order processing and shipping times may be longer than usual. 
As we ship via USPS Postal Mail, the recently announced
delays for Priority Mail shipments will apply to all outgoing orders as well. 
We appreciate your understanding and continued support.
We're the makers of Keith Banjo Tuners.
Since 1964, Keith Banjo Tuners have earned the reputation of being the best banjo tuners available. They're easy to install yourself, or you can order them factory-installed from many of the best banjo makers. Over 30,000 pairs sold.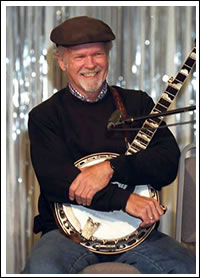 And now we're proud to offer a new standard in tuning machine excellence. Our new Keith tuning pegs have the same quality of construction that has made the Keith tuners famous. There is no finer tuning peg available today, and they're built to last a lifetime.
A message from the Keith family:
Bill Keith left us in the early hours of October 23, 2015.
Bill's music will live through you all – and as Bill wished, the Beacon Banjo Company
continues its proud tradition in the hands of his son Martin.
On his behalf, we thank you all with all our hearts.
Claire, Charles and Martin Keith